The Group has been taking it as its mission to promote "healthy China, beautiful China and happy China", and its goal to help its members to achieve "healthy life, beautiful life, and happy life", in order to promote the development of medical industry. In 2013, the Group invested RMB200 million and founded Hainan AGE Dr. Hospital in Chengmai- a town of longevity in the world. In 2015, it was listed on "Health Industry Planning for International Tourism Medical Island in Hainan Province". In 2015, the Group invested to found a hospital in Boao Leheng International Medical Tourism Pilot Zone. In March 2016, the Group obtained the world's first medical license in its capacity as a "life care center". In January 2017, Boao Yiling Life Care Center was put into operation. In December 2018, it obtained a medical practice permit for "Boao Super Hospital of TCM". Yiling Group has been actively building an international medical research platform. In December 2018, Boao International Center for Diagnosis and Treatment of JK Plastic Surgery Hospital of South Korea was officially established. Yu Jinming academician workstation and Shi Xuemin academician workstation are forthcoming to carry out work on medicine.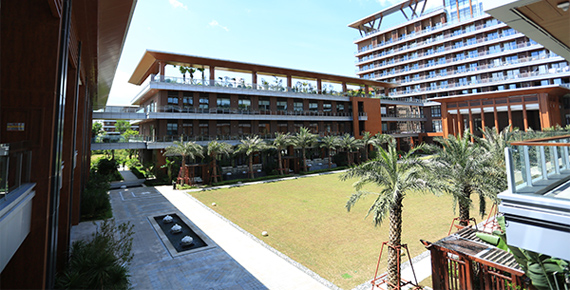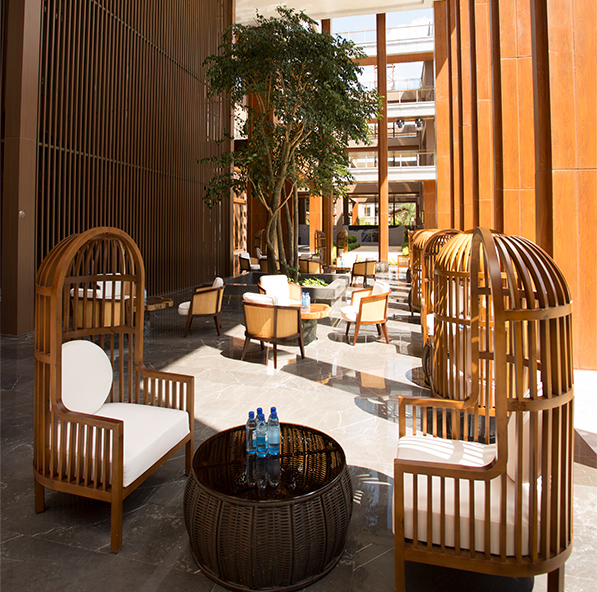 The Group adheres to "putting prevention first, making caring the important" in health industry development. We combine the advantages of all medicines, including that of Chinese traditional medicine and modern medicine to practice "Life care--life quality improvement" model for the purpose of promoting and increasing life health and quality life standard. We Make personalized life care plan, including "6S"- life and health care, "5M"- life and beauty care, and "7M"- life and soul care, based on the general assessment of risk to life and health made from congenital genetic risks, acquired risks, and health status, by means of modern high-tech equipment and technology, through comprehensive information, including gene detection, functional medicine detection, medical examination, and risk assessment, etc, to promote health and improve quality of life, to reflect the 5Q perfect life value of healthy life, beautiful life, elegant life, stylish life and smart life.
The Group has established a life care service system that is based on a flagship life care medical technology service center, a cloud mobile medical care platform built on information network technology, and regional service centers of Traditional Chinese Medicine outpatient service across the country. It has also set up a Life quality improvement dynamic tracking service system - a 365 days 24 hours full-life-cycle life care service system that's customer-centric, three-in-one, ten-level dynamic tracking service system through health & beauty pre-check, risk assessment, conditioning and intervention, and effect evaluation. It has built an Internet+medical care-oriented cloud mobile health service platform and member health archive big data management platform, to realize the configuration optimization of individuals, families, communities, institutions, and health resource through internet, cloud computing, big data, intelligent hardware and other new generation of information technology products, to provide individualized precise life care and health and medical management of members with internationalized scientific, accurate, advanced, and real-time life care management and service. Through Precision Medicine Research Center and Life Care Science Research Center, the Group has gathered a group of life science and medical quality management specialists, and successfully created an industry chain-wide closed-loop ecosystem of a life care - life quality improvement that specializes in R&D, production, sale, service, education and training.
With customized life care services offered to over 1 million members in the past 14 years, the Group has won a good reputation, as well as wide attention, recognition and support from industry, academia and society. It has introduced and gathered a large number of well-known medical academic experts and professional technical personnel at home and abroad, and cultivated over 20,000 talents of health care and beauty care. In the year of 2017, its subsidiary company Hainan Yiling Medical Industry Development Limited Company won the honorary title of high-tech enterprise. In September 2018, the company passed ISO Environmental Standard, Occupation Health Management Standard, and Quality Standard Authentication. "Medical Health Industry (Life Care) Standardized Pilot" was approved as Hainan 2019 Project establishment of provincial-level standardization pilot demonstration project. Boao Yiling Life Care Center was listed National Cultural propaganda and Education Base of traditional Chinese Medicine.
The practice of life care is the practice of Strategic development concept, key points implementation, innovation requirement, and industry orientation of "healthy China". Yiling Group will Keep pace with national policy orientation,strengthen the direction of the national health industry development, and continuously promote the development of new health industry and new business state. The group has confirmed its strategy to be "12345": 1 enterprise orientation, which is life care, 2 enterprise visions, which are realizing 2 hundred-year, working to build Yiling Group into a hundred-year enterprise, and help all fellow countrymen to live hundred-year healthy, beautiful, and happy lives. 3 international synchronization (talents, technologies, medical devices), which is to build an international top-class professional platform for life care and life quality improvement, 4 enterprise development strategies, which are standardization, chain-orientation, industrialization, and internationalization, 5 high platform building standards, which are high economy, high technology, high knowledge, high service, and high management.
In the future, the Group will still stay true to itself, keep its mission firmly in mind and spare no effort to move forward! The Group will set up a number of branches for Boao Yiling Life Care Center in first-tier cities Beijing, Shanghai, Guangzhou and Shenzhen, as well as famous tourist cities, and build 5,000 high-end regional service centers nationwide to make them fresh forces of the innovative medical industry. Meanwhile, the Group will actively implement the strategy of "healthy China" and take major strategic opportunity of the "The Belt and Road" initiative, to promote the internationalization of health industry, so as to make "Yiling blue print" and "Yiling wisdom" a positive contribution to the massive health industry!